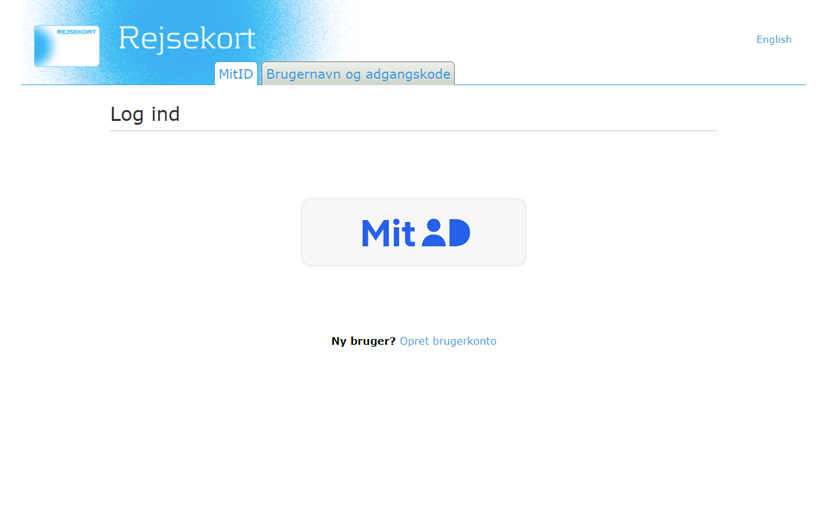 Log in to our Self Service.
Please use either a user name and password or NemID.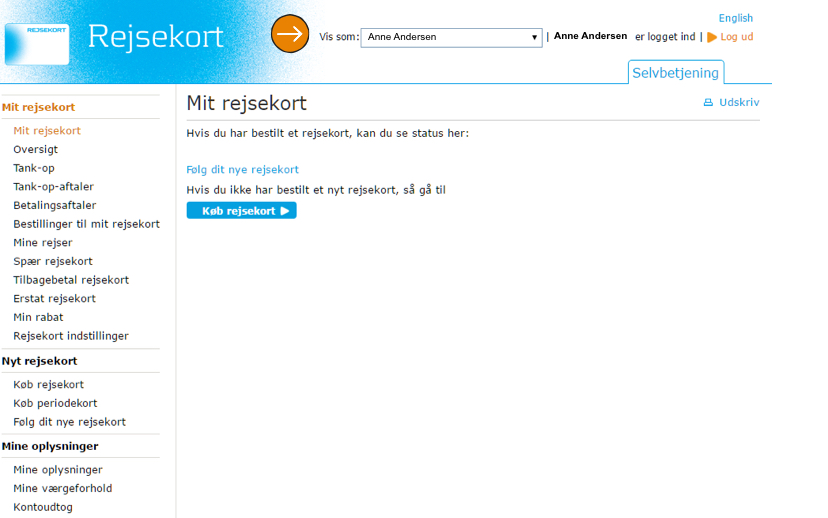 Switch to your child's user profile.
Please choose your child's profile in the drop-down menu at the top of the screen.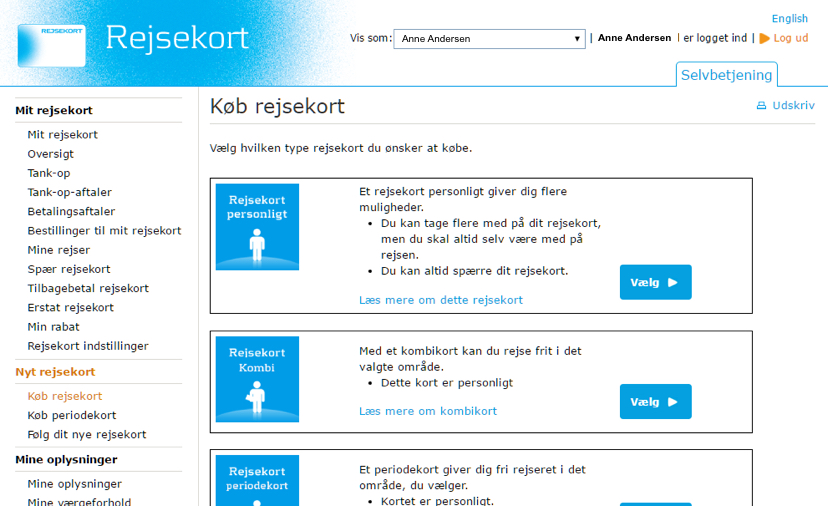 Go through the order process step by step.
Complete the order for your child by clicking on "Buy Rejsekort".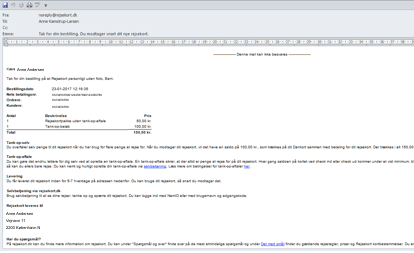 The card is sent by mail.
As soon as the order is completed, you will see a confirmation notice on the screen. The notice will also be sent by email to you and your child. After 7 to 10 days, your child will receive the Rejsekort by mail.
If the card is ordered with a top-up agreement, the agreement will be activated the first time your child uses the card.