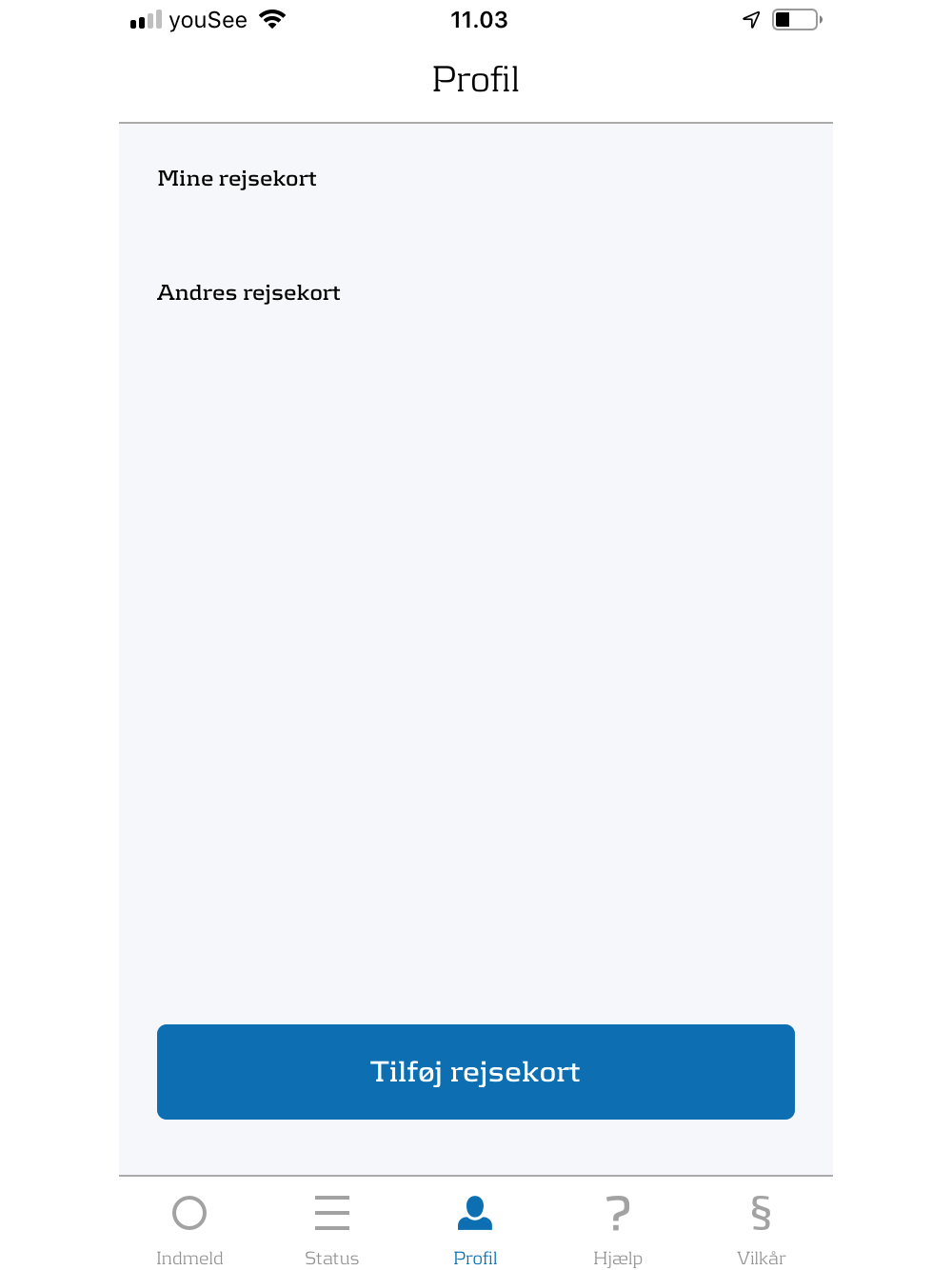 Add a Rejsekort Product
When you have installed Check Udvej you need to access the menu and go to 'Profile'. Here you can add Rejsekort Products; both your personal cards, but also Rejsekort Corporate that you use for your job.
If you want to know more about Check Udvej as a private user, go to this alternative guide here.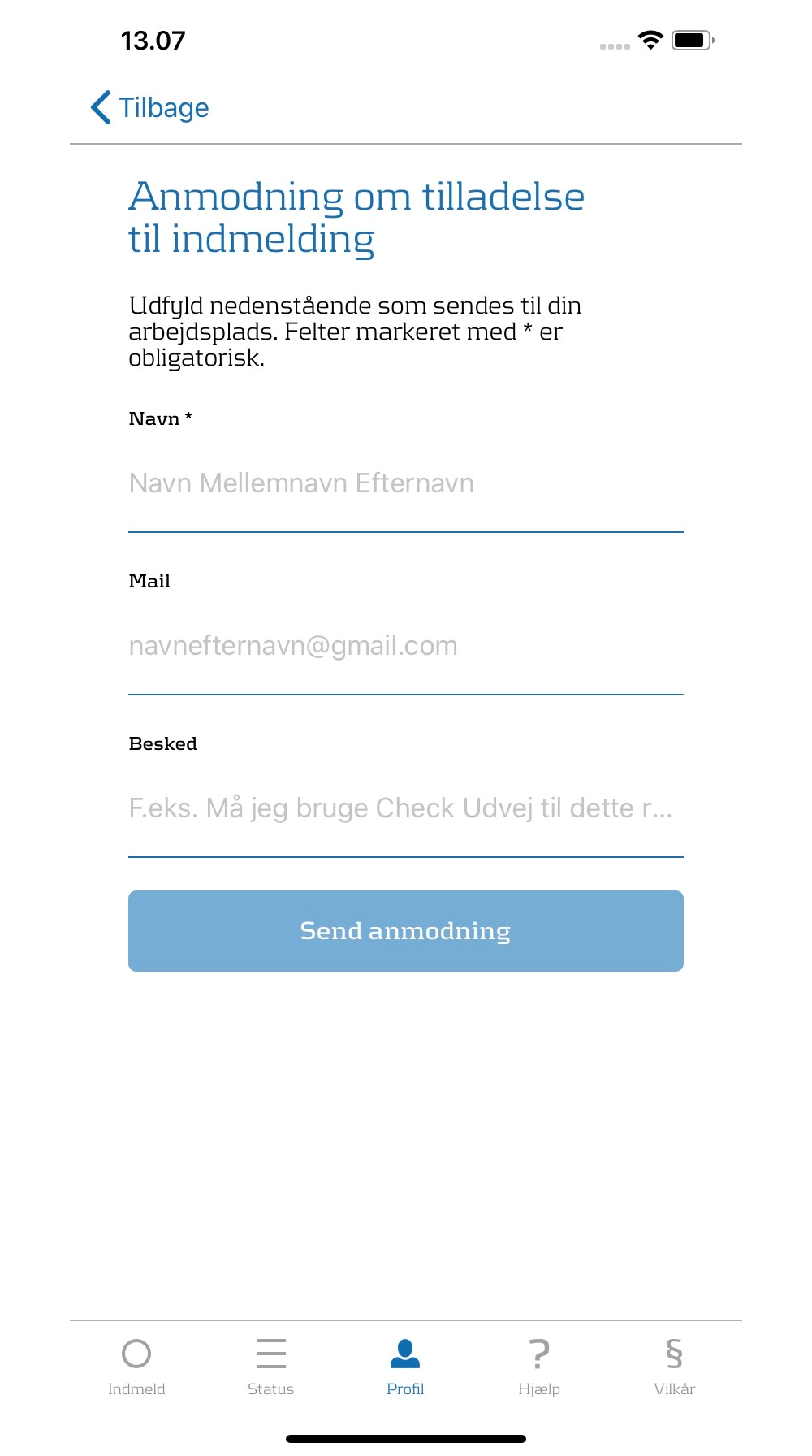 Send request
When you attempt to add a Rejsekort Corporate you will be asked to send a request to your workplace. You will be able to make a submission with the chosen card, once your workplace has accepted your request.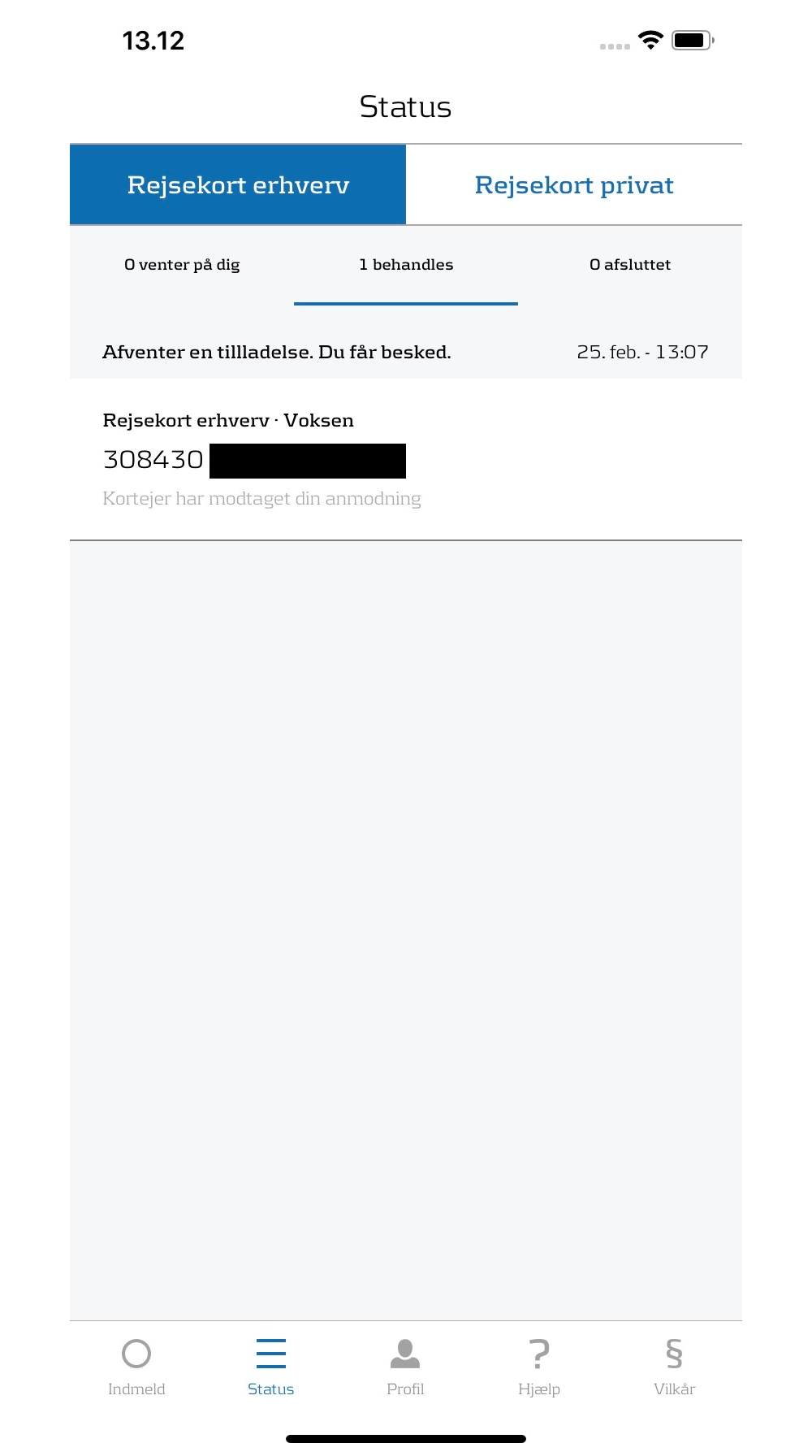 Finish your profile setup
When you have sent in your request you will notice that Check Udvej has been separated into two categories: One for Rejsekort Corporate and one for Rejsekort Private. You will have to switch between these two menus henceforth when you use Check Udvej.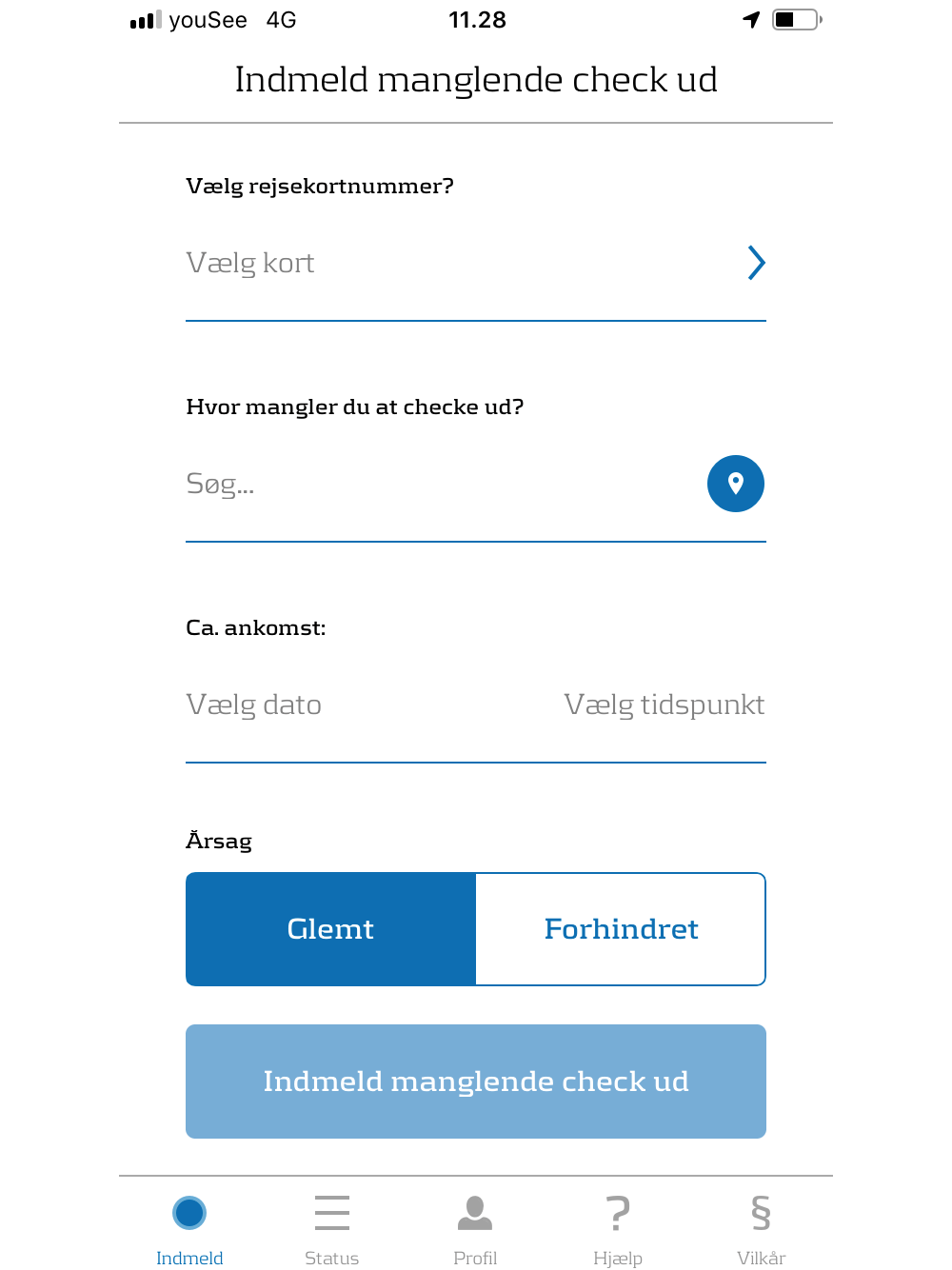 Submit Check Out
You now have the option to submit a check out. Here you must choose the right card, where you forgot to check out and the time of your arrival. The system will automatically find the corresponding check-ind, that fits the end of your journey. You will then be asked whether you forgot to check out or if you were hindered from doing so.
If you were prevented from properly checking out, you will be asked to write the exact platform and track where your journey ended. This is to help us find and repair malfunctioning equipment on stations and busses.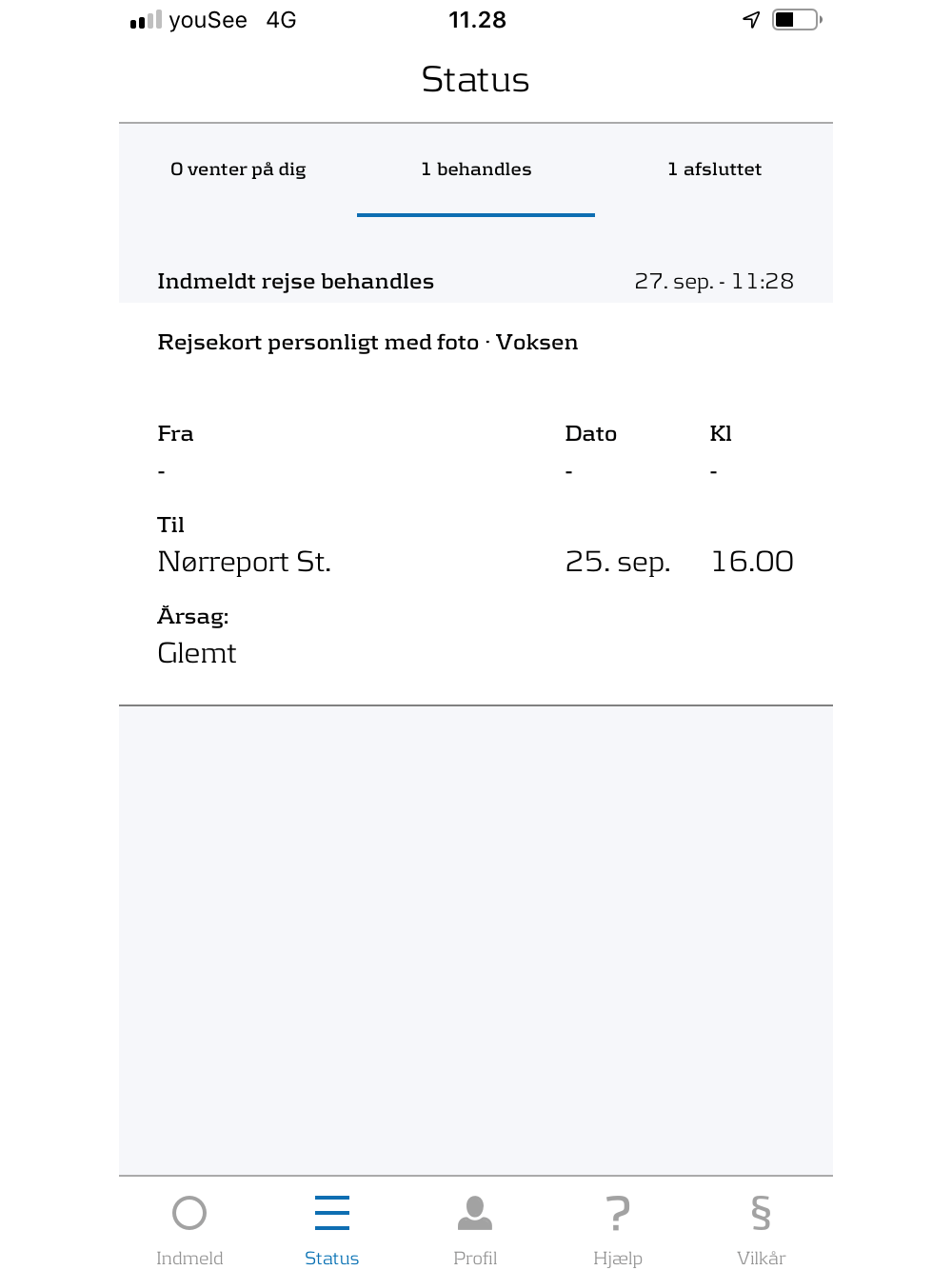 Wait for the submission to be processed
When you have submitted a missing check out for a journey, you are done. The Contact Person from your agreement takes over the administration, approval and pricing of the missing check out.