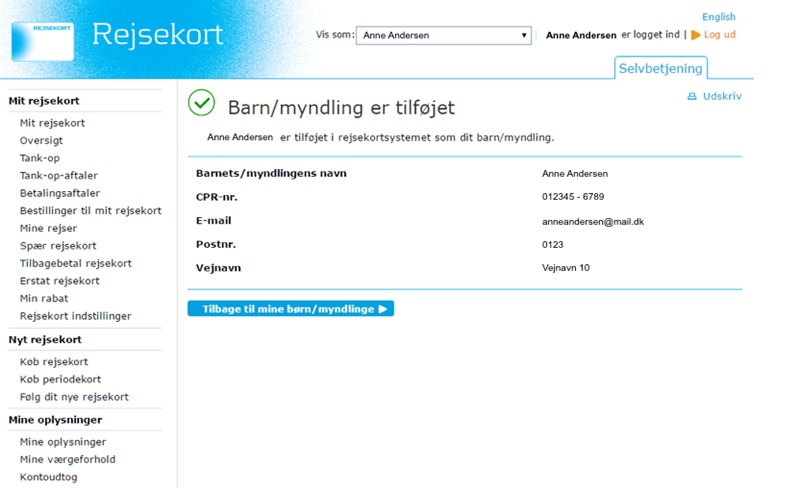 You have been registered as the child's parent or guardian.
You will now see a confirmation notice on the screen. It will also be sent to both you and your child by email.
Through our Self Service in the drop drown menu at the top of the screen, you can now choose your child's account when you need to access it.