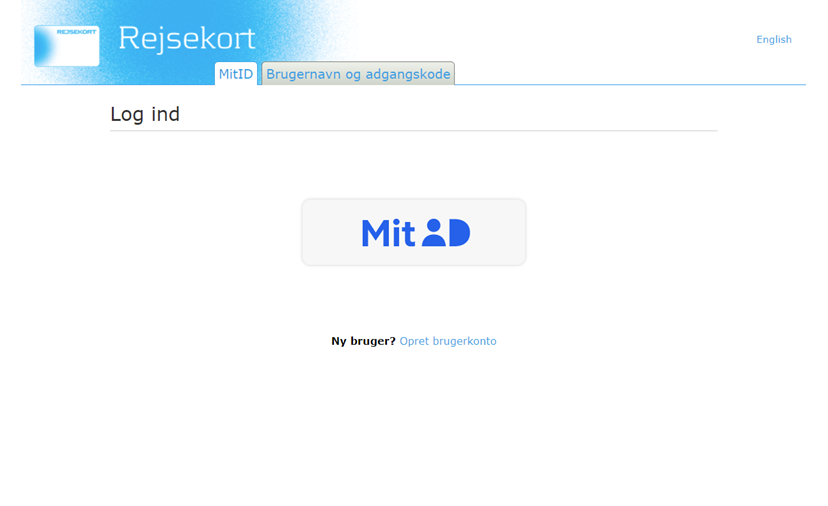 Log in to our Self Service.
Use either a username and password or NemID to access the overview of your cards.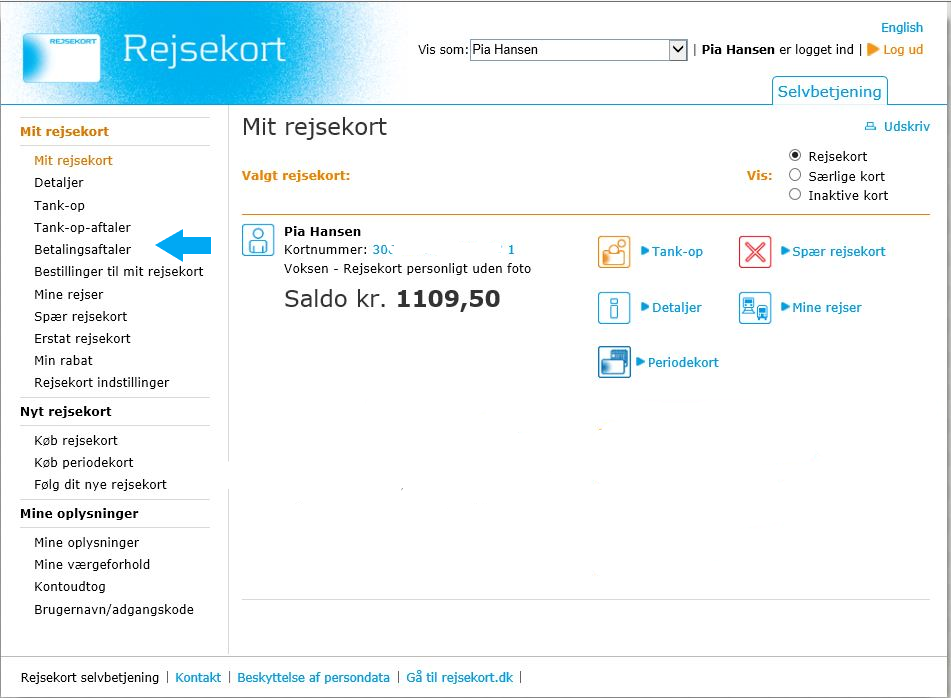 Choose "Payment agreements".
Choose "Payment agreements" in the left-hand side menu.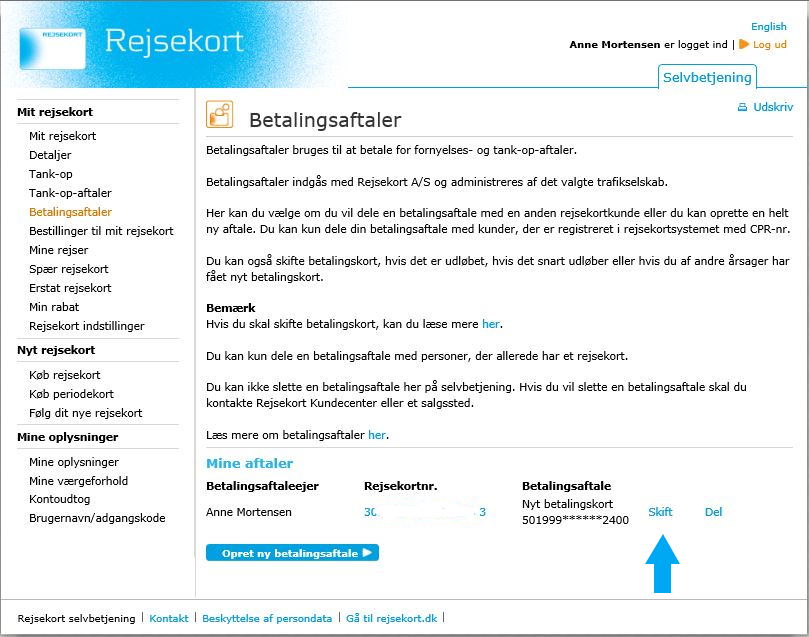 Update your payment card.
Click "Update" under "My agreements" at the bottom of the screen.
Now you should see an overview of all the agreements that you are paying for with your payment card and payment agreements. The new payment card will automatically be attached to all of your existing agreements (both top-up and renewal agreements).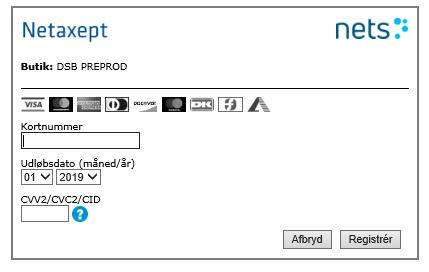 Enter the new card information.
Submit the new payment card information to NETS, with whom you are entering into the payment agreement, and click on "Register".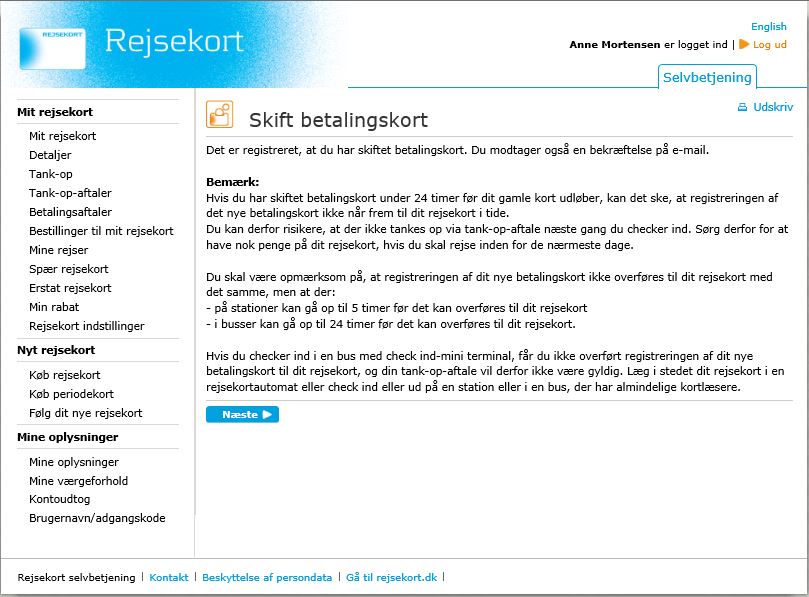 You will get a confirmation notice.
A confirmation notice will show up on the screen; you will also receive it by email.
Click on "Next" to complete this step.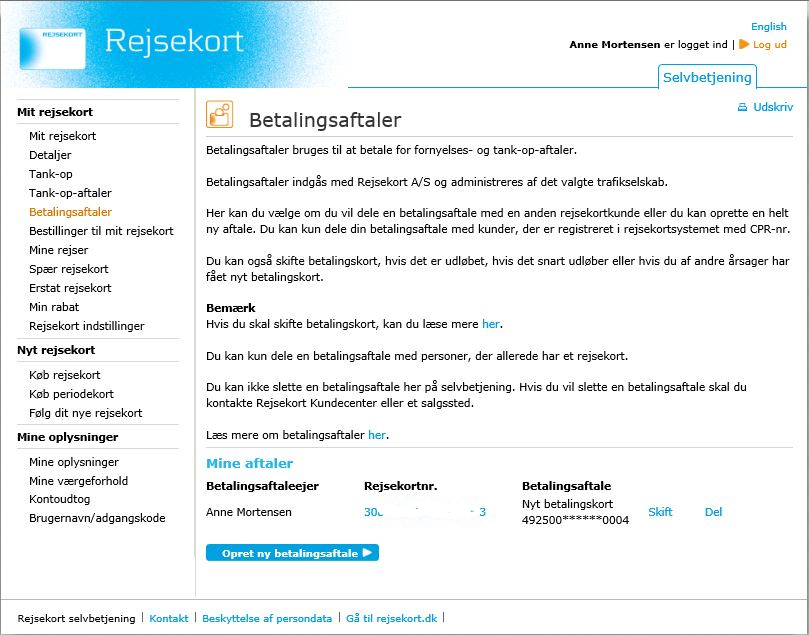 Your payment card has been updated.
From now on, the payments for all of your agreements will be charged to the new payment card.