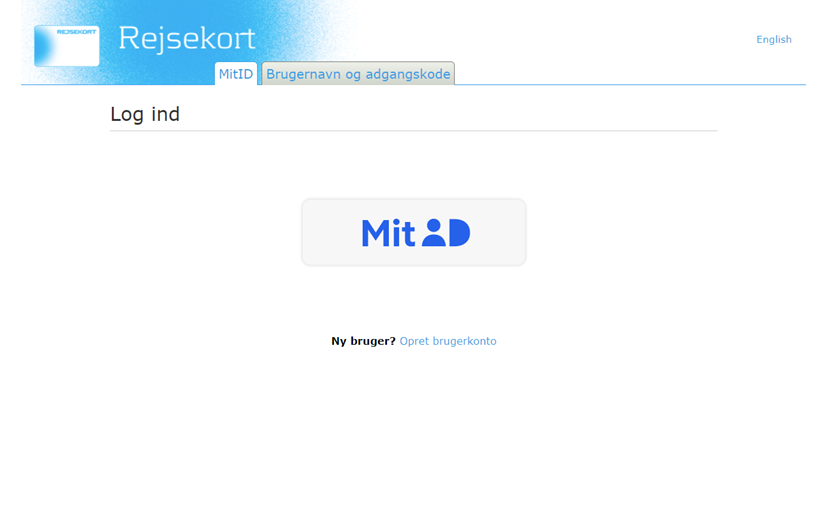 Register as a user if you do not already have a Rejsekort.
You can easily set up a user profile and order cards for your children even if you do not plan to use a Rejsekort yourself. Please register as a user with NemID.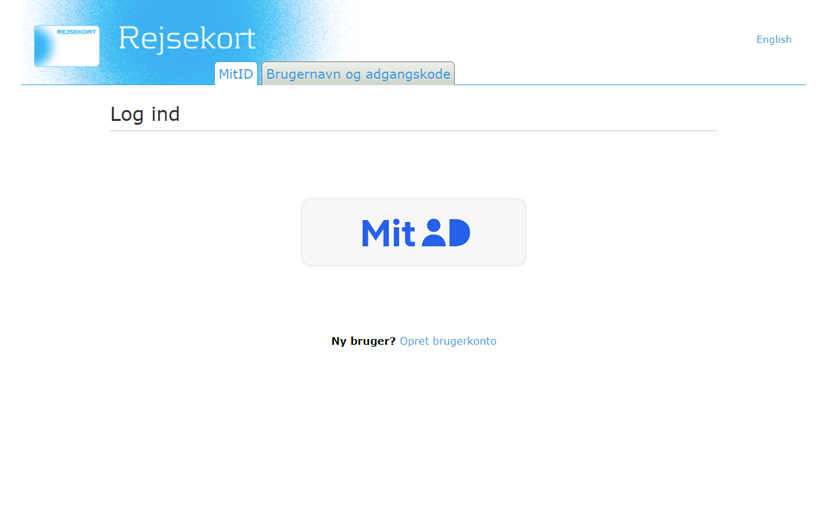 Log in to our Self Service.
Use either a user profile and password or NemID.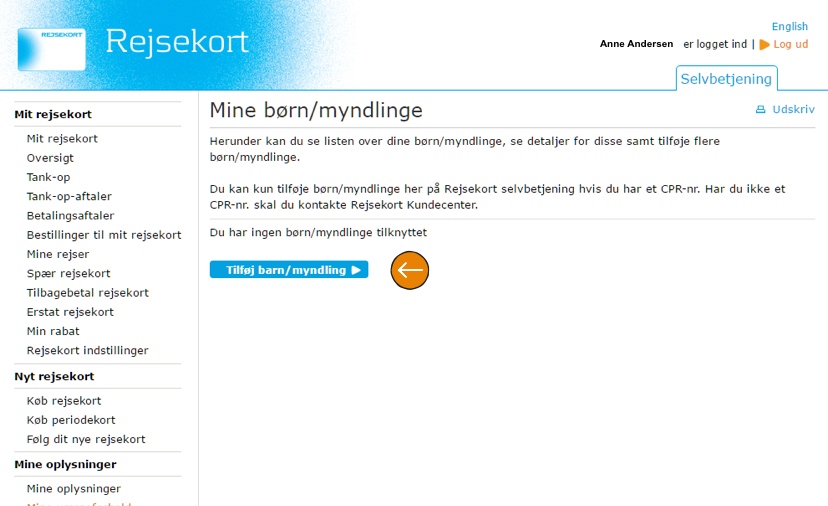 Choose "Parent" or "Guardian".
Click on "Parent" or "Guardian" in the left-hand side menu
Click on "Add child/ward"
Confirm who you are.
Confirm your identity with NemID.
Enter information about the child.
Enter your child's CPR-number (civil registration number)
Enter your child's postal code and address
Click "Next"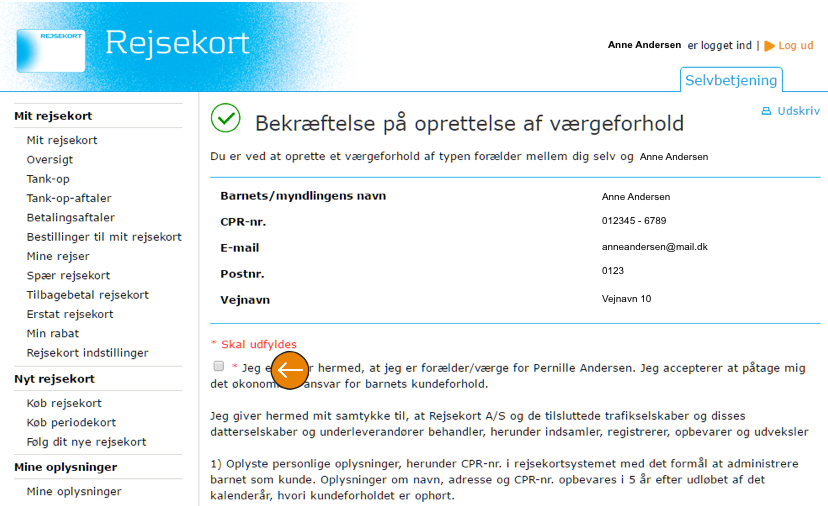 Confirm.
Confirm the parent/guardian relationship by accepting the terms and conditions of Rejsekort
Click on "Confirm" at the bottom of the page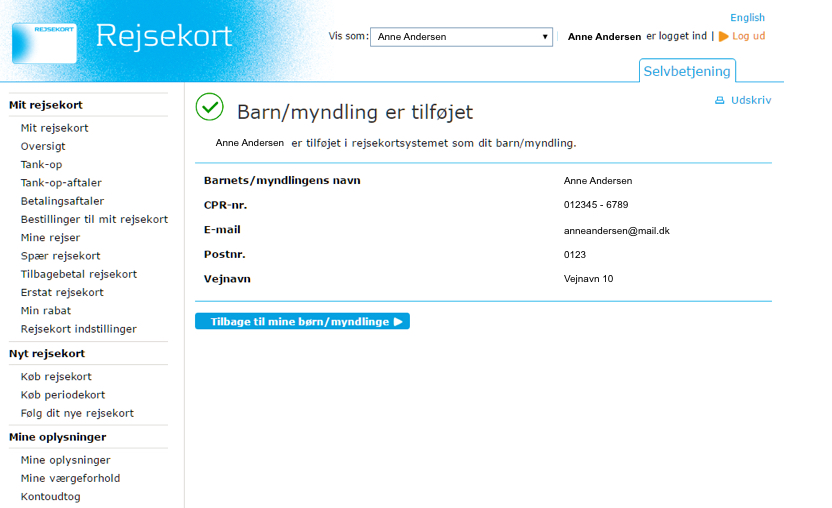 You have been registered as the child's parent or guardian.
You will now see a confirmation notice on the screen. It will also be sent to both you and your child by email.
Through our Self Service in the drop drown menu at the top of the screen, you can now choose your child's account when you need to access it.