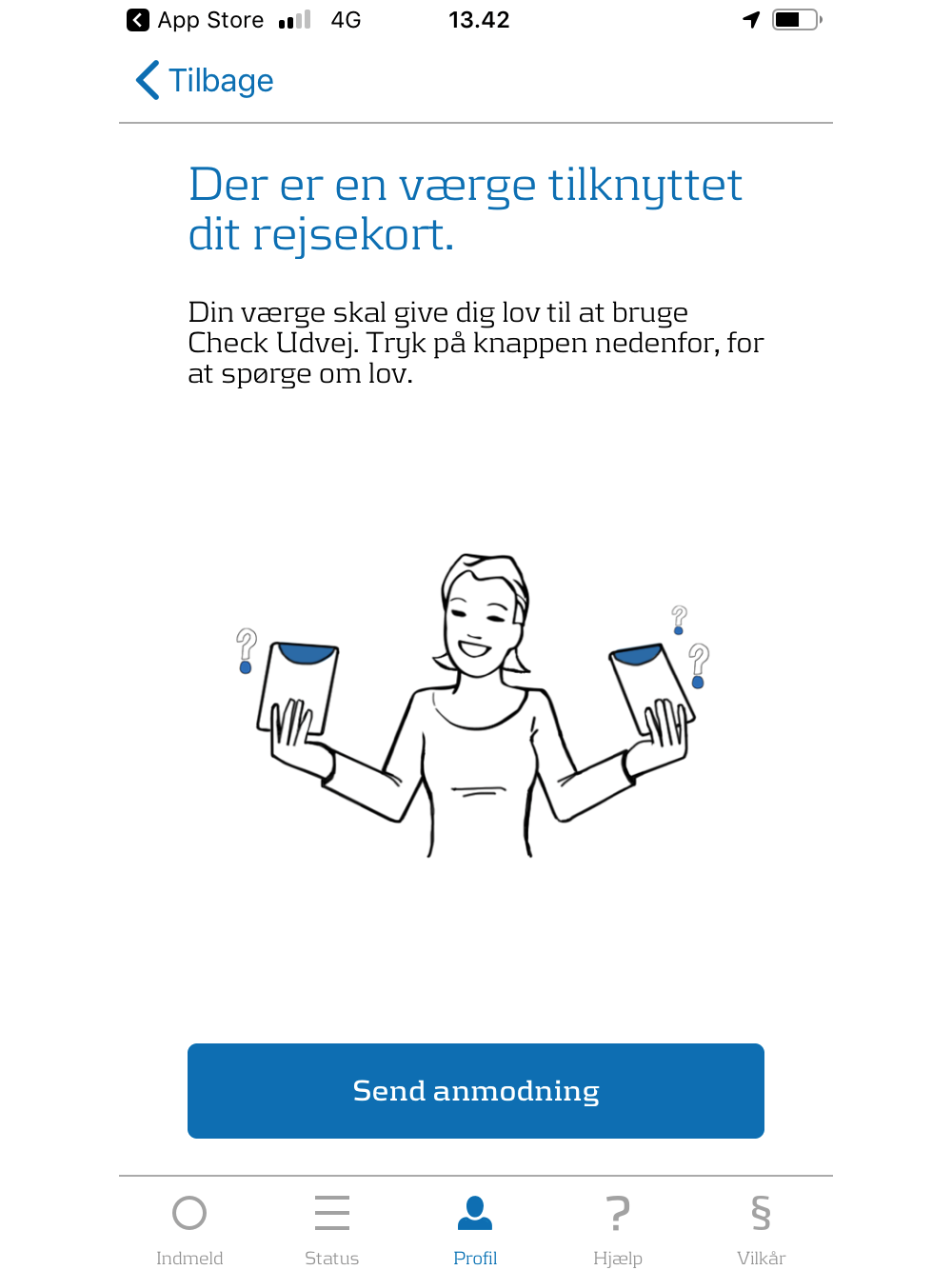 Insert card number
If you insert a card number which is connected to a guardian, you will need to ask for permission from the guardian to submit a check out.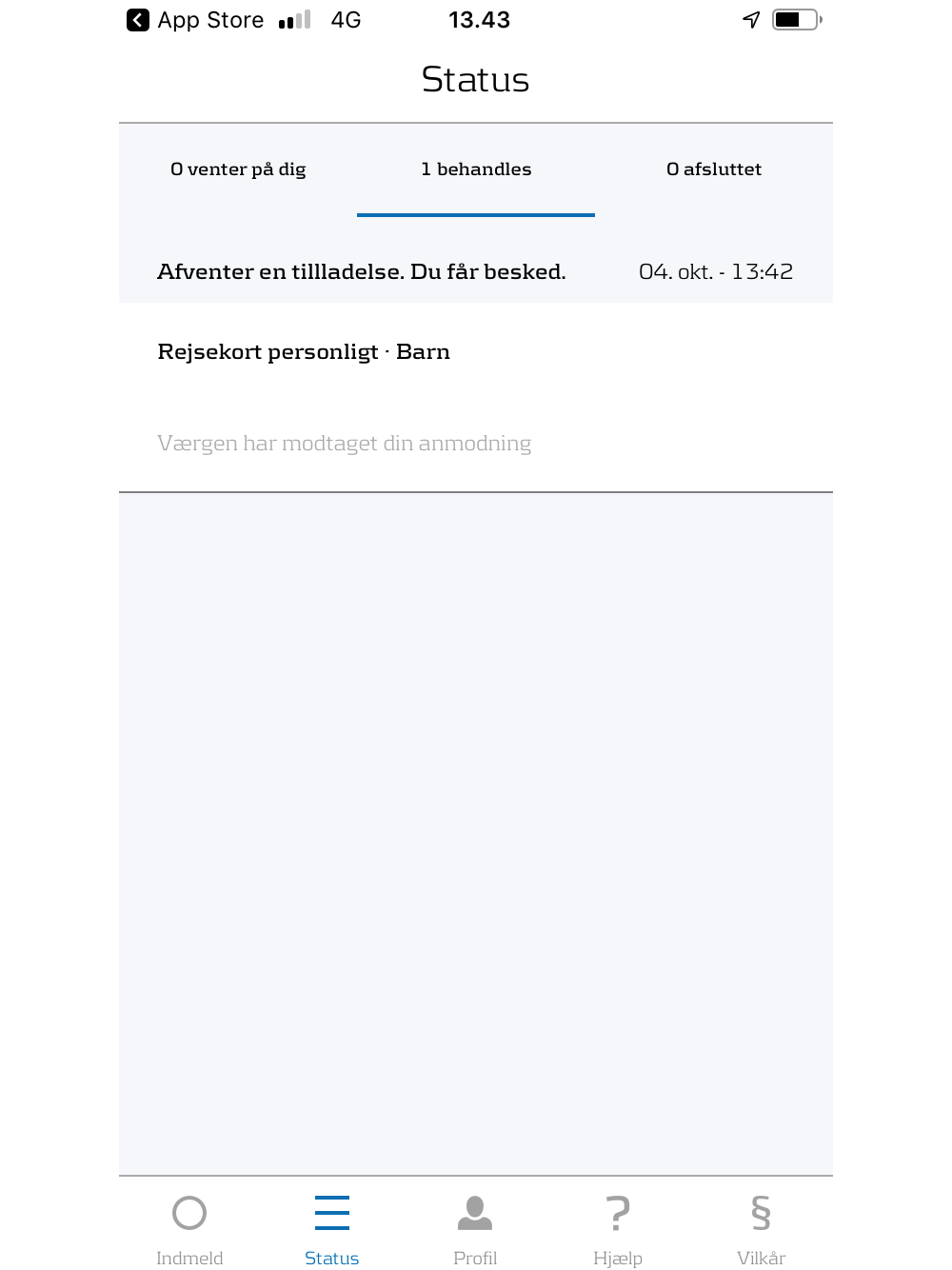 Await confirmation
When you have sent in the request, you will need to wait for the guardian to accept it. In the meantime you can view your request under 'Status'.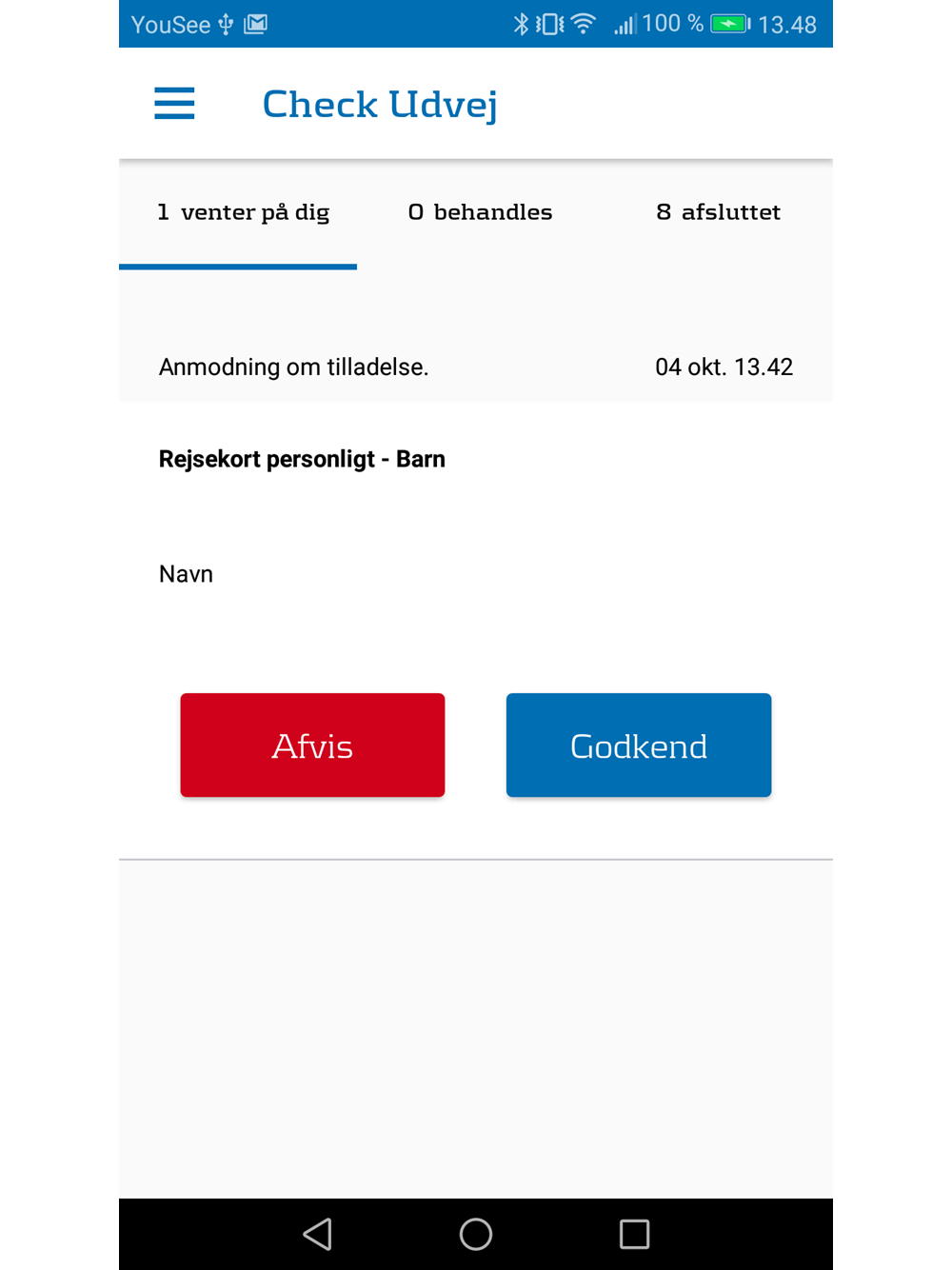 Confirm the request
The guardian has now recieved a notification. The guardian must then access their Check Udvej app and confirm (or deny) the request. When that is done, the child can now submit a check out on their own.